The Restaurant ?Voyage? of the hotel ?Continental? invites you to enjoy the variety of the Italian and Ukrainian cousins in the very heart of Odessa.
 
Our cooks turn home farm products with love and professionalism into the dishes with a delightful taste.
 
Every morning, from 7:30, the restaurant serves the open buffet full of the variety of dishes, and breakfast A la carte with champagne.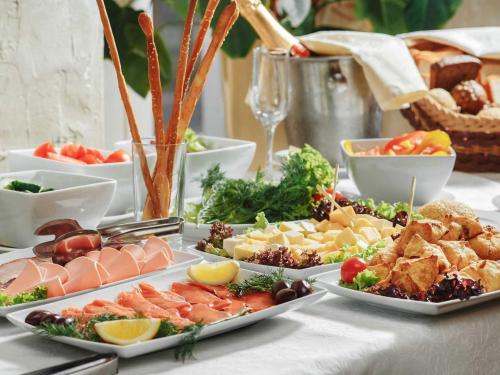 Have a rest according to your personal preferences! The restaurant has a roomy hall for 60 people with a comfortable VIP zone as well as the cosy outdoor terrace in a calm part of Deribasivska Street.
The simple clean interior in a classic style, successful combination of the range of colours, nice music and first-rate service favour the relaxation in the local atmosphere of comfort.

We are always glad to provide our guests with the most hearty and hospitable welcome. 
Arrangement of banquets and festive events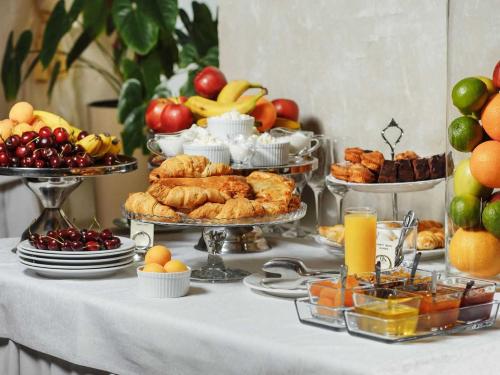 A real celebration is a perfectly prepared celebration
 
So, give all your efforts in planning and arranging a fest to the team of professionals. Our family are happy to arrange a banquet, official buffet (customised and take-away), corporate party, wedding for you. A birthday party or any other fest? We select live music according to your taste.
 
Courteousness and unobtrusiveness of our team will make your celebration unforgettable. Your happy smiles are our primary influencer!

We work for you from 7:30 to 24:00.
Reservation of tables or rent of the hall via phone:
 
+380 (97) 669 - 46 - 65
+380 (99) 781 - 26 - 44
+380 (48) 786 - 01 - 55